MSU Mobile Video Codecs Benchmark
Find the most power-efficient video-decoder on your Android device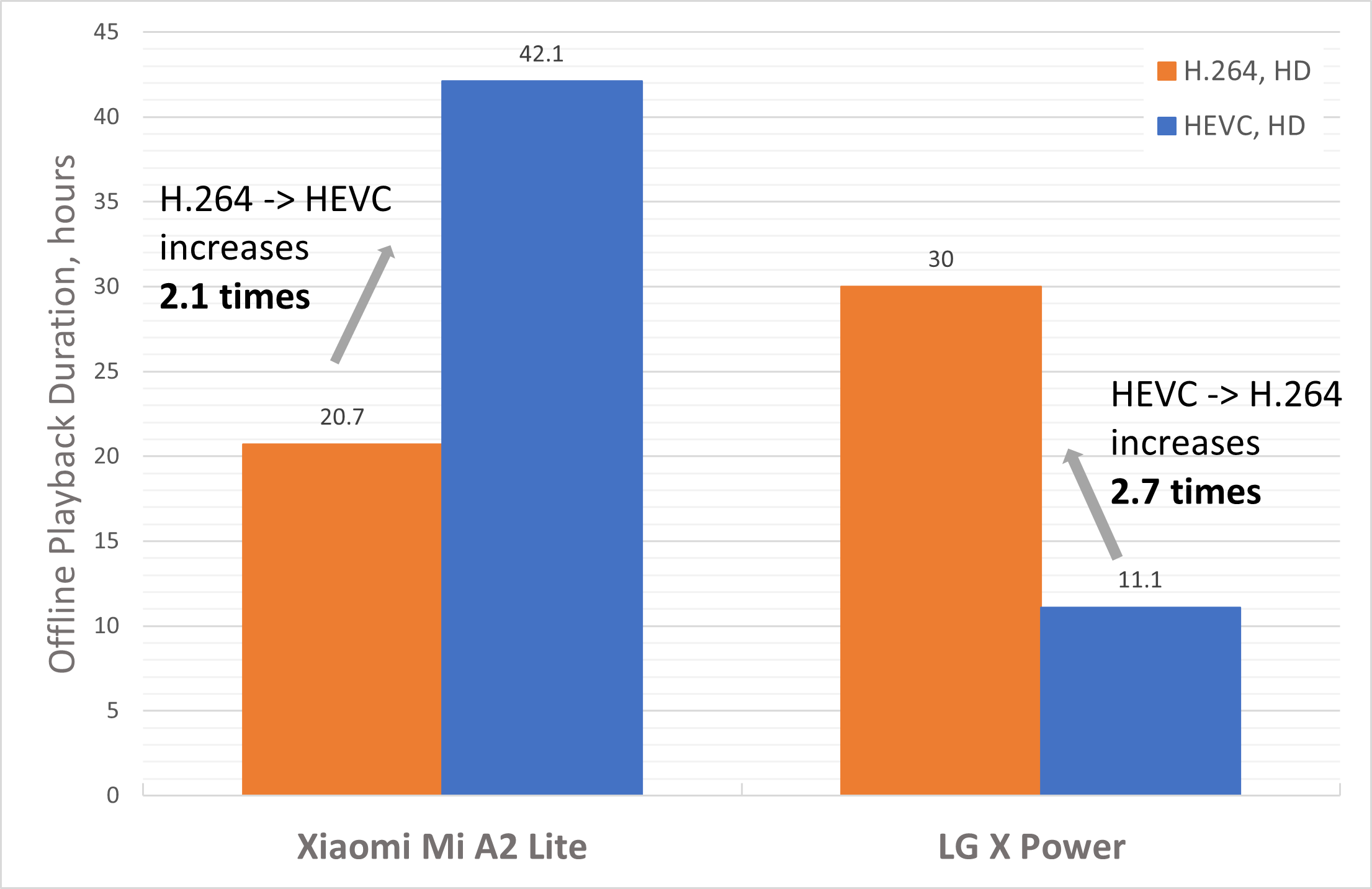 Smart video-decoder selection to increase video playback duration on Xiaomi Mi A2 Lite and LG X Power smartphones.
See methodology for more information.
What's New
October 1, 2021 Beta-version Release
Key Features of the Benchmark
Speed and power efficiency measurement. The benchmark estimates key indicators (power efficiency and speed) to find the best mobile video-decoder on a given Android device
Video playback time increase by up to 22 hours. Use of video-decoder we recommend prolongs offline video playback duration by up to 22 hours
147 Android models, 6 compression standards. The benchmark ranking supports the biggest number of Android devices and contains 147 models, six compression standards (MPEG-4, H.264, VP8, VP9, HEVC, and AV1), and three resolutions (SD, HD, and Full HD)
Mobile Video-Decoder Ranking
How to Benchmark New Device
The basic rules to the benchmarking:
In order to get the benchmarking started, the device must have battery charge between 85% and 95%
The device must not be used during the benchmarking so it is recommended to run the test at night time during sleep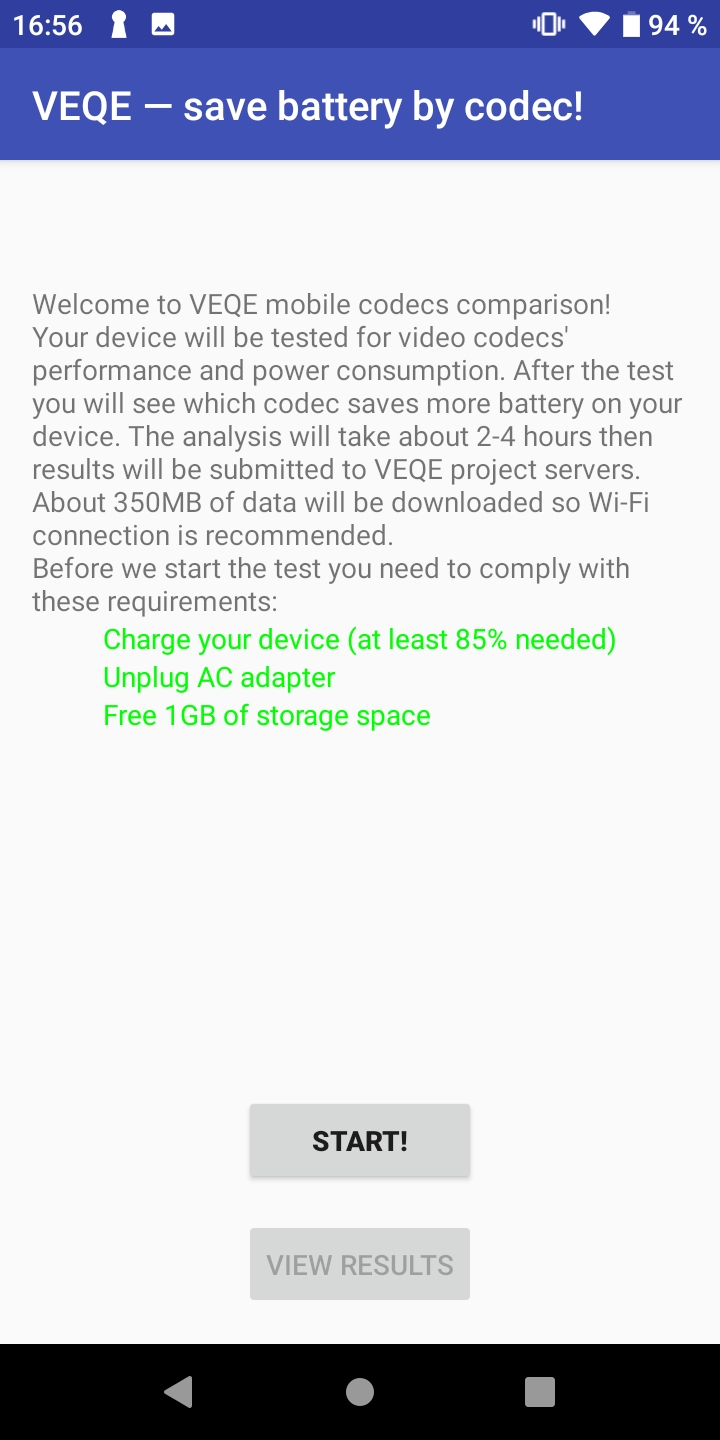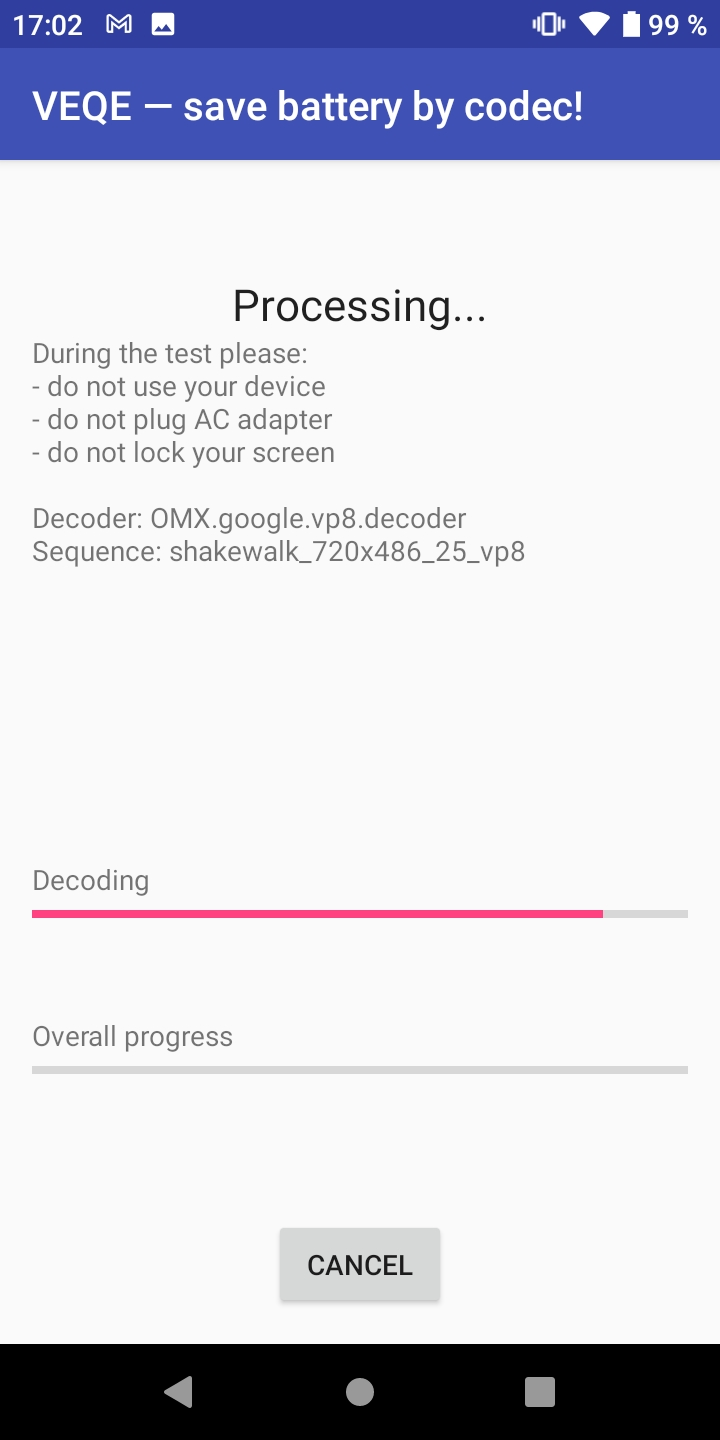 Perform the following steps to benchmark:
Install the benchmark.
Charge the device battery from 85% up to 95% and launch the application.
If the first testing cycle, click the button START, type your nickname and click a button NEXT to start the testing. Otherwise, click a button CONTINUE.
Do not use the device while the test is running. The test will take about 6–8 hours. Once the testing is complete the application displays a table with the current results.
Go back to the main menu. If the main menu contains a button CONTINUE, the testing is not complete for all video-decoders and you need to proceed to step 2 for the next testing cycle. Otherwise, the testing is complete and you can click VIEW RESULTS to see the whole results.
Also, you can download the benchmark via this QR code: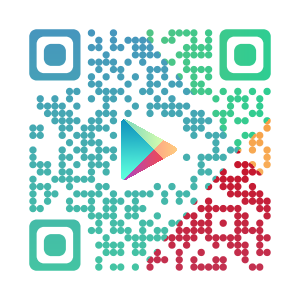 Cite Us
To refer to our benchmark in your work, cite our paper:
@INPROCEEDINGS{
author={Kazantsev, Roman and Yanushkovsky, Vladimir and Vatolin, Dmitriy},
booktitle={2021 Data Compression Conference (DCC)},
title={Video-Decoder Power Consumption on Android Devices: Power-Estimation Method, Dataset Creation, and Analysis Results},
year={2021},
pages={347-347},
doi={10.1109/DCC50243.2021.00084}
}
Contact Us
For questions and proposals, please contact us: mvc-benchmark@videoprocessing.ai
MSU Video Quality Measurement Tool
Widest Range of Metrics & Formats
Modern & Classical Metrics SSIM, MS-SSIM, PSNR, VMAF and 10+ more
Non-reference analysis & video characteristics
Blurring, Blocking, Noise, Scene change detection, NIQE and more
Fastest Video Quality Measurement
GPU support
Up to 11.7x faster calculation of metrics with GPU
Real-time measure
Unlimited file size

Main MSU VQMT page on compression.ru
See Also