MSU Super-Resolution for Video Compression Benchmark
Discover SR methods for compressed videos and choose the best model to use with your codec
G&M Lab head: Dr. Dmitriy Vatolin
Project adviser: Dr. Dmitriy Kulikov
Measurements, analysis:
Evgeniy Bogatyrev,
Egor Sklyarov
Diverse dataset
H.264, H.265, H.266, AV1, AVS3 codec standards
More than 260 test videos
6 different bitrates
Various charts
Visual comparison for more than
80 SR+codec pairs
RD curves and bar charts
for 5 objective metrics
SR+codec pairs ranked by BSQ-rate
Extensive report
80+ pages with different plots
15 SOTA SR methods
and 6 objective metrics
Extensive subjective comparison
with 5300+ valid participants
Powered by Subjectify.us
The pipeline of our benchmark
What's new
Charts
In this section, you can see RD curves, which show the bitrate/quality distribution of each SR+codec pair, and bar charts, which show the BSQ-rate calculated for objective metrics and subjective scores.

Read about the participants here.
You can see the information about codecs in the methodology.
Metrics:
Charts with metrics
You can choose the test sequence, the codec that was used to compress it, and the metric.
If BSQ-rate of any method equals 0, then this method should be considered much better than reference codec (codec with no SR).
Highlight the plot region where you want to zoom in.
Correlation of metrics with subjective assessment
We calculated objective metrics on the crops used for subjective comparison and calculated a correlation between the subjective and objective results. Below you can see the average correlation of metrics over all test cases.
* ERQA-MDTVSFA is calculated by multiplying MDTVSFA and ERQA values over the video.
Speed/BSQ-rate trade-off
Read about Frames per Second (FPS) calculation here. Read about BSQ-rate over Subjective score here.
Visualization
In this section, you can choose the sequence, see a cropped part of a frame from it, shifted Y-PSNR visualization, and ERQAv2.0 Visualization for this crop. For shifted Y-PSNR we find the optimal shift for Y-PSNR and apply MSU VQMT PSNR to frames with this shift. See the methodology for more information.
Video: Codec: Approximate bitrate:
Model 1: Model 2: Model 3:
Drag a red rectangle to the area that you want to see zoomed-in
GT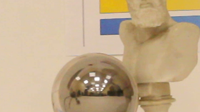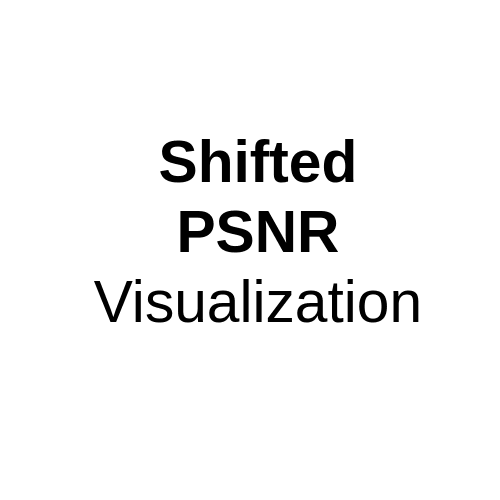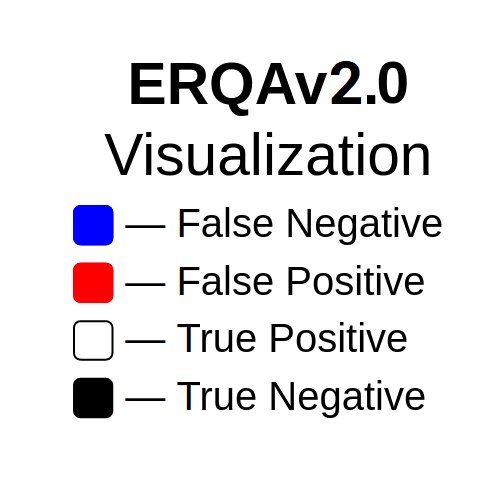 amq-12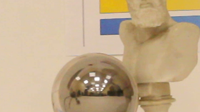 ahq-11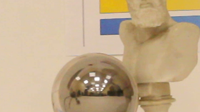 amqs-1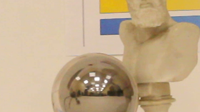 Leaderboards
SR+codec pairs leaderboard
The table below shows a comparison of all pairs of Super-Resolution algorithms and codecs. Each column shows BSQ-rate over a specific metric. You can sort the table by any column.
All methods that took part in subjective comparison are ranked by BSQ-rate over subjective score. Other methods are ranked by BSQ-rate over ERQA.
If BSQ-rate of any method equals 0, then this method should be considered much better than reference codec.
If BSQ-rate of any method is striving to eternity (marked as '∞'), then this method should be considered much worse than reference codec.
"TBP" means that this SR+codec pair did not take part in subjective comparison.
Video:
| Rank | SR + codec | Y-VMAF | ERQAv2.0 | Y-PSNR | Y-MS-SSIM | LPIPS |
| --- | --- | --- | --- | --- | --- | --- |
SR codecs
You can find information about SR codecs on the participants page.
You can choose the test sequence and the metric.
Highlight the plot region where you want to zoom in.
SR+codec Benchmark Roadmap
Feature
What it achieves
Release date
More test sequences
We will extend our dataset to make it more diverse and cover more
use cases. We expect it to contain 9×6×5=270 Full HD videos.
14.03.2022
Extensive subjective
comparison
We plan to conduct a bigger subjective comparison for all codecs
to get a more accurate ranking for more SR+codec pairs. The subjective
comparison with that many video pairs will be very expensive. If you
want to support our benchmark, please contact us:
sr-codecs-benchmark@videoprocessing.ai
12.04.2022
More state-of-the-art
Super-Resolution methods
New Super-Resolution methods are constantly being developed.
We will add new qualitative SR methods to our benchmark
as they appear. We also expect developers to submit
their methods to us.
You can submit your method here.
Q3 2022
Enterprise report
We will compile an enterprise report with more test sequences
and different objective and subjective metrics. You can see
the example in the Report section.
Q3 2022
A new metric to
measure compressed video
restoration quality
Subjective comparison showed that the most popular video quality
metrics — PSNR and SSIM — are not applicable to the
Super-Resolution task. We are researching our metric
for compressed video restoration quality that will correlate
well with subjective assessment.
Q4 2022
"Real-time" and "restoration"
categories
Some Super-Resolution models work faster than others, while slow
methods can achieve results of much better quality.
We plan to divide the leaderboard of our benchmark into 2 categories:

The "real-time" category will contain fast SR methods that can be
used to enhance videos in real-time
The "restoration" category will contain SR methods that can
produce high-quality results over any period of time

Q4 2022
Submit your method
Verify your method's ability to restore compressed videos and compare it with other algorithms.
You can go to the page with information about other participants.

1. Download input data
Download low-resolution input videos as sequences of frames in PNG format.
There are 2 available options:

Download 1 folder with all videos joined in one sequence here.
Neighboring videos are separated by 5 black frames, which will be skipped
for evaluation.

If you worry this strategy can affect your performance, you can download
269 folders with each video here.



2. Apply your algorithm
Apply your Super-Resolution algorithm to upscale frames to 1920×1080 resolution.
You can also send us the code of your method or the executable file
with the instructions on how to run it and we will run it ourselves.



3. Send us result
Send us an email to sr-codecs-benchmark@videoprocessing.ai with the following
information:

A. Name of your method that will be specified in our benchmark

B. A way for us to download your method's output frames (e.g. link
to the cloud drive)


C. (Optional) Any additional information about the method:

1. Full name of your model

2. Parameters which were used

3. A link to the code of your model, if it is available

4. A link to the paper about your model, if it is available

5. Execution time of your algorithm and information about used GPU, if it was used

6. Any other additional information
Download the Report
Videos used in the report:

Acknowledgements:

Contact Us
For questions and propositions, please contact us: sr-codecs-benchmark@videoprocessing.ai
You can subscribe to updates on our benchmark:
See Also