MSU Panorama (Mosaicing) filter
Algorithm: Dmritriy Vatolin, Stas Soldatov, Konstantin Strelnikov
Implementation: Konstantin Strelnikov
The MSU Panorama Filter produces a complete panorama based on the movie scenes. The filter is based on motion vectors. Its output exceeds 30fps, which is a very good result.
MSU Panorama has two processing modes:
mode 1 - every frame is completely displayed in the panorama;
mode 2 - only previously undefined areas of the panorama are filled.
Here are some examples of the filter performance in these two modes.
Examples
The pictures below demonstrate panorama production from two movies using both modes.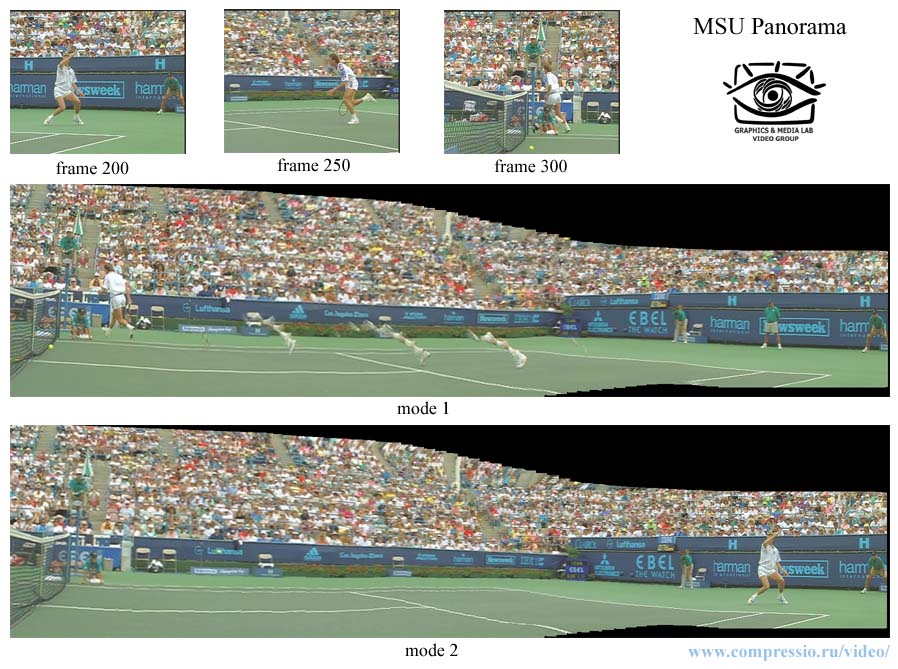 A stefan movie
A bus movie
See Also